A COMPLETE INSTRUMENT IN YOUR POCKET
Based on the Reactable Live! software, the Reactable Mobile is a versatile synthesiser that allows you to play and process your own sound samples and audio input. A complete and flexible live performance instrument with professional audio quality. Load and store your sessions and share them with your friends. Interactive music takes on a new dimension.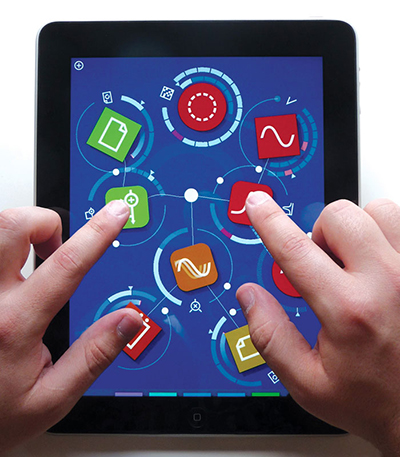 MORE OBJECTS!
The new Reactable Mobile version gives you the possibility to add new objects to all of your tables. This provides you with the power to create more complex and extensive tables. Give your creativity full scope and check out the special offers in our In-App store.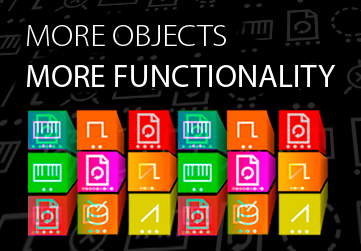 • .Available for iOS and Android
• Get exclusive content by renowned musicians
• More than 20 virtual objects including sound generators, effects and controllers
• Accelerometer and microphone input
• Save and share your sessions
• High quality 44kHz stereo sound
• Direct access to the Reactable Community
• And more…
Ableton Link for iOS
Reactable mobile for iOS integrates Ableton Link that allows to connect and synchronize between multiple Link-enabled apps over a wireless network. Creating a mobile live band has never been easier, never lose the beat!
Play with multiple instances of Reactable Mobile and other Link-enabled devices or applications, including Ableton Live, sharing tempo and phase.
TUTORIAL
The interaction tutorial gives you some insights into track building with Reactable mobile. Watch the video and learn by jamming along.
FIRST STEPS
To get you started, learn all about the objects, their basic functions, control panels and most important gestures of Reactable mobile. Tips and tricks will help you to polish your technique.