Please note that since Reactable Systems has ceased operations the Rotor controllers are currently not for sale!
ROTOR turns your tablet devices into a tangible electronic music performance platform, using the optional ROTOR controllers. It delivers the tangible music experience to your iPad that has captivated Reactable musicians such as Björk, Coldplay or Gui Boratto.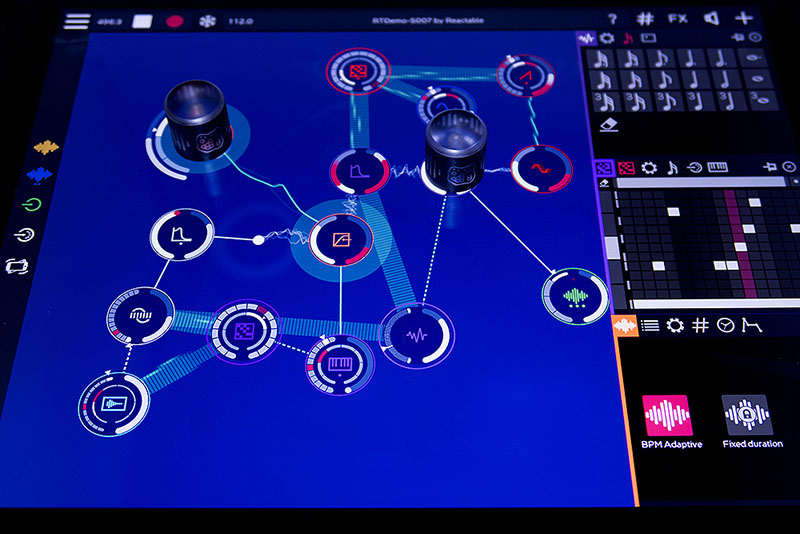 NOT A CONVENTIONAL SYNTHESIZER, NEITHER A SEQUENCER NOR DAW…
… although it includes elements of all of them. ROTOR incorporates dozens of modules, among instruments, audio effects, modulators and controllers, which can be linked all together using a flexible and unique routing system, for creating the most expressive and intricate patches. It is an unprecedented multitouch/tangible instrument specially designed for live interaction and performance.

TANGIBLE CONTROLLERS
With our exclusive physical control objects especially conceived for the iPad, and which can be purchased separately, ROTOR brings the unique tangible experience of the reactable for the first time to the iPad! This means that while all standard multi-touch capabilities are preserved, the ability to control any parameter by moving and twisting our tangible pucks over the iPad's surface, brings 3 additional degrees of freedom to each hand! ROTOR can be perfectly used without the controllers.
ALWAYS IN SYNC AND IN KEY
ROTOR comes with automatic real-time key detection and time stretching algorithms that allow for samples, loops and sequences to stay not only in sync but also in harmony with each other. All wavefiles can be configured either as masters, thus determining at any instant the tonality of the whole session, or as slaves, thus adapting automatically to this computed tonality.
RENOWNED MUSICIANS ARE SHARING THEIR SOUNDS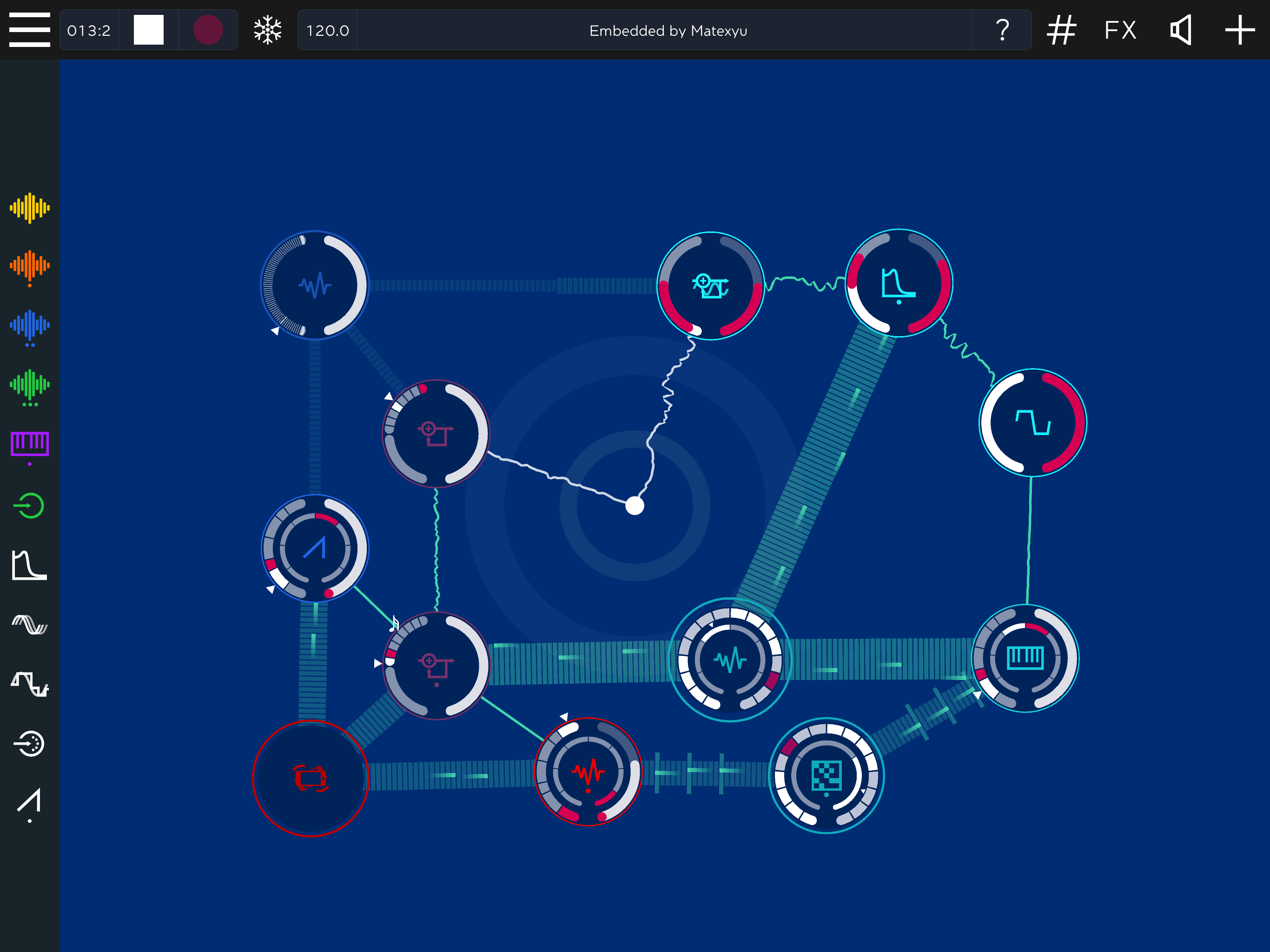 WORKFLOW INTEGRATION AND COLLABORATION
ROTOR MIC/LINE IN module and its panoply of effects and modulators allows to process voice, guitars, or any other instrument, in unheard ways. With Audiobus, ROTOR can be used as an input/output device in combination with any other compatible music apps. Any ROTOR module can also receive external MIDI control from any user-selectable MIDI port/channel. Moreover, its integration of Ableton Link allows ROTOR to play in perfect sync with Ableton Live and other Ableton Link compatible iOS apps running in other devices.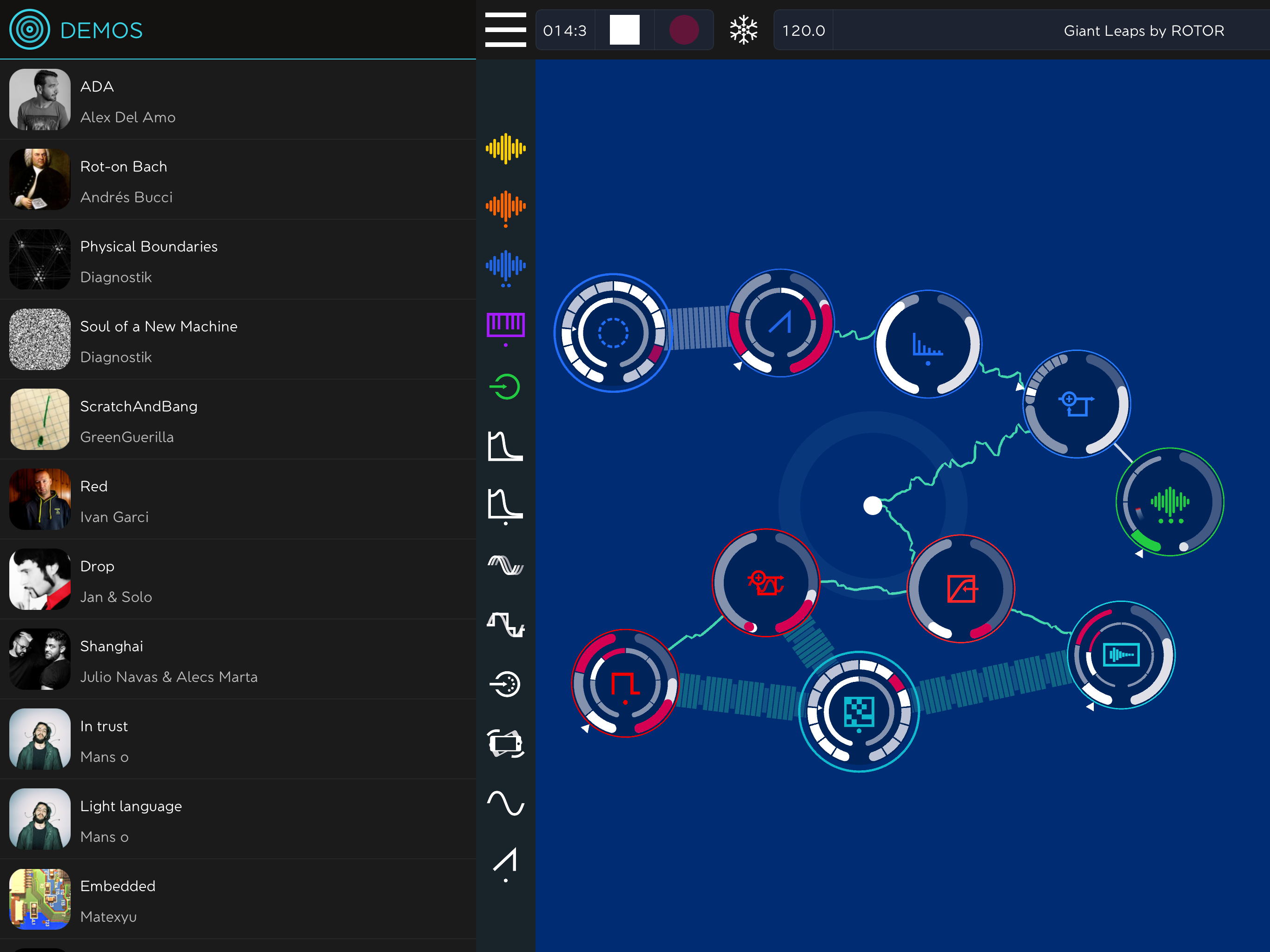 SONIC VERSATILITY
ROTOR also comes with 100+ high quality loops and sessions created by professional music producers. Along with these loops, users can import their own ones and combine them with ROTOR's advanced synthesis and processing capabilities. From House or EDM to the most experimental generative soundscapes, ROTOR sonic versatility goes unparalleled.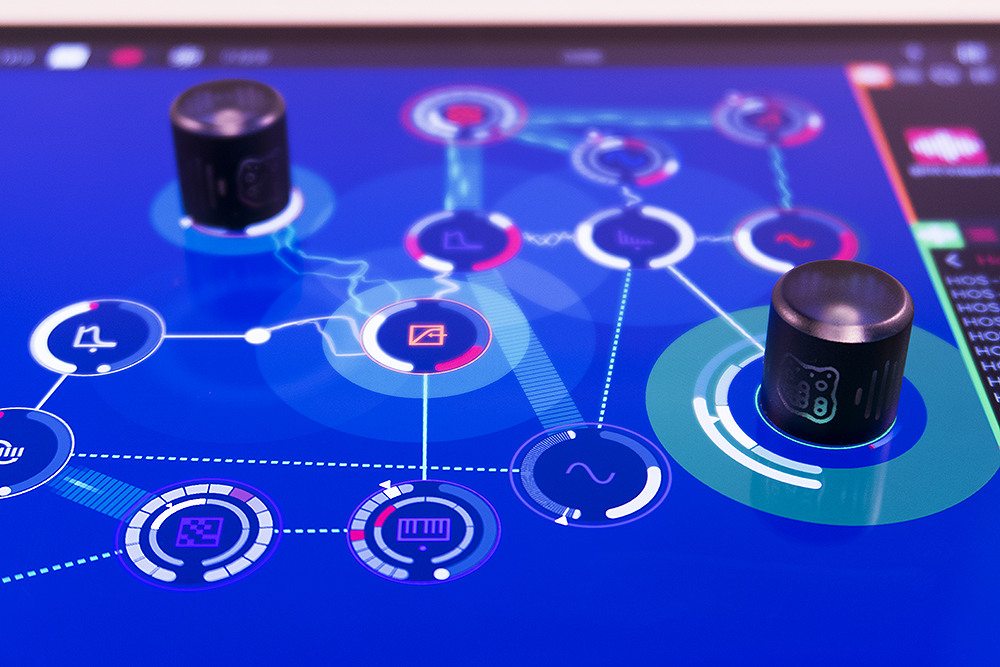 FROM COMPLETE CONTROL TO INSPIRING SERENDIPITY
ROTOR includes dozens of multitouch control panels such as virtual keyboards, polyphonic and monophonic step-sequencers, envelope generators, or 2D panels, which empower to control in real-time, every detail or nuance of the performance. On the other hand, interconnecting less linear and less predictable modules, such as the accelerometer input, feedback, etc., opens a whole universe of complex generative and serendipitous creations. This, combined with ROTOR's live recording capabilities, which simplify the capturing of loops on-the-fly and always in sync, turns ROTOR into the ULTIMATE LOOP CREATOR MACHINE.