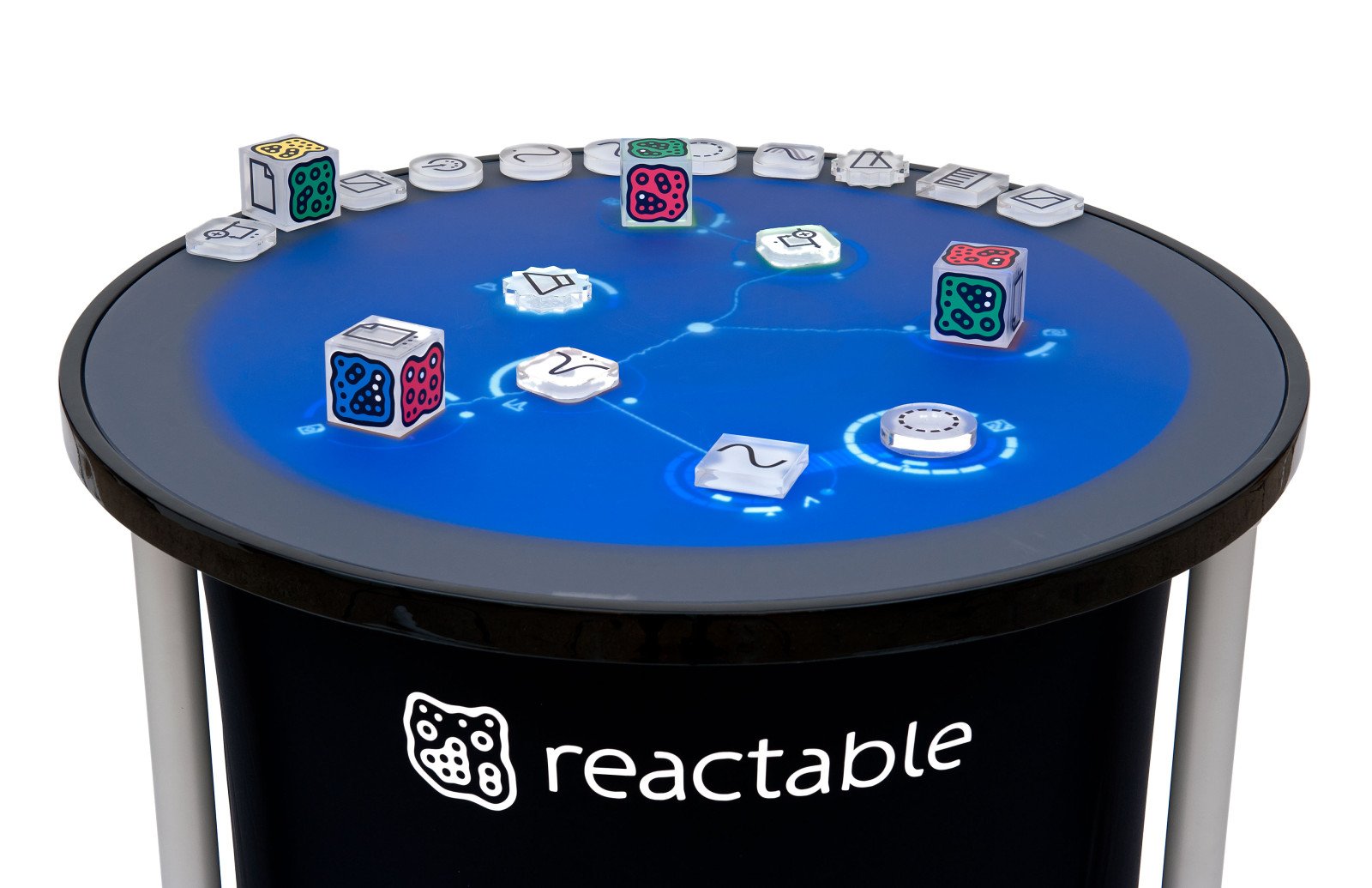 Please note that since Reactable Systems has ceased operations the Reactable Live is not for sale anymore!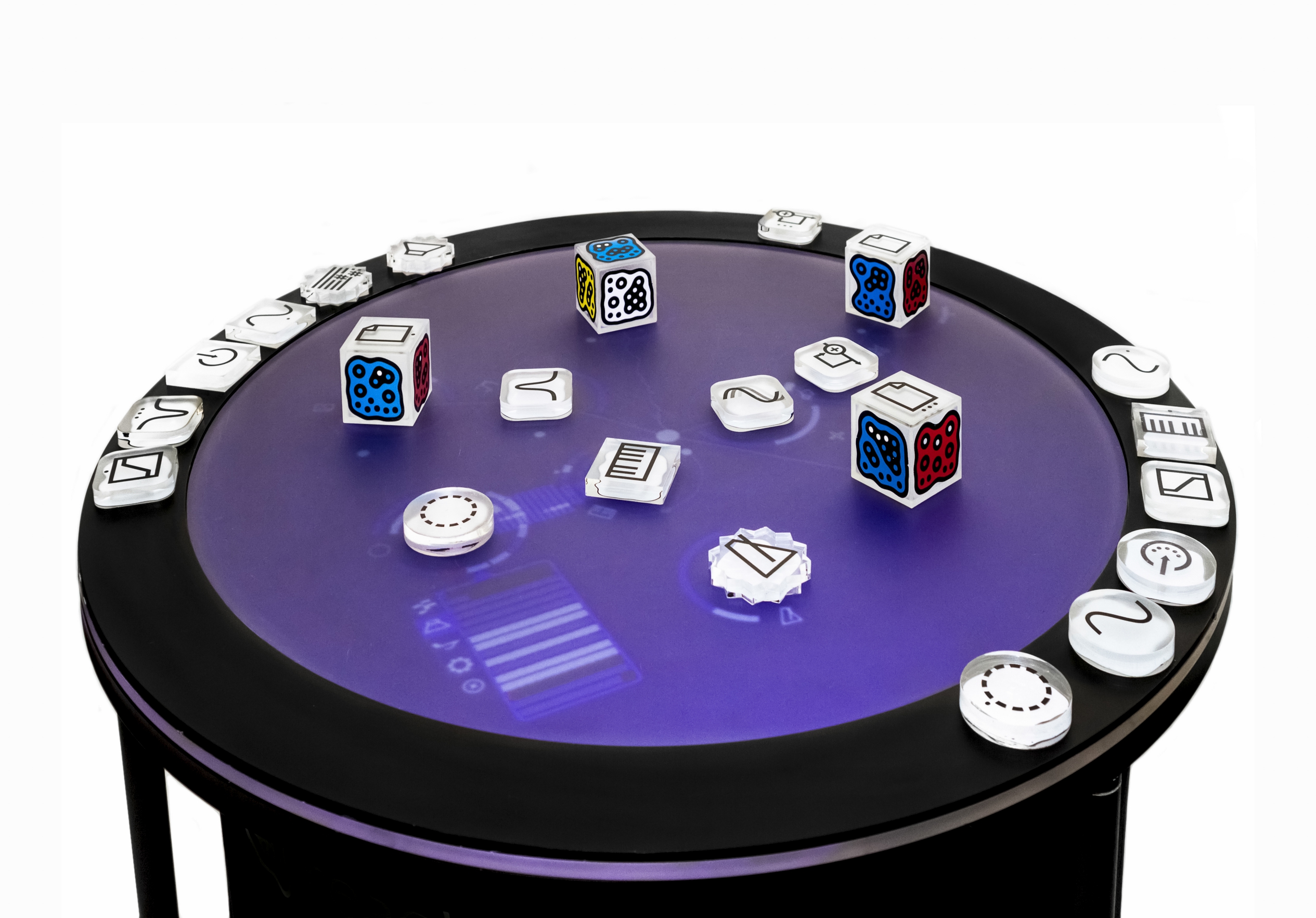 Includes:
• Reactable Live! Table Structure
• Reactable Live! Core
• Reactable Live! Puck Set
• Quick Start Guide
• Power Cable
• HDMI Cable
• Thunderbolt to HDMI Adaptor
• USB Cable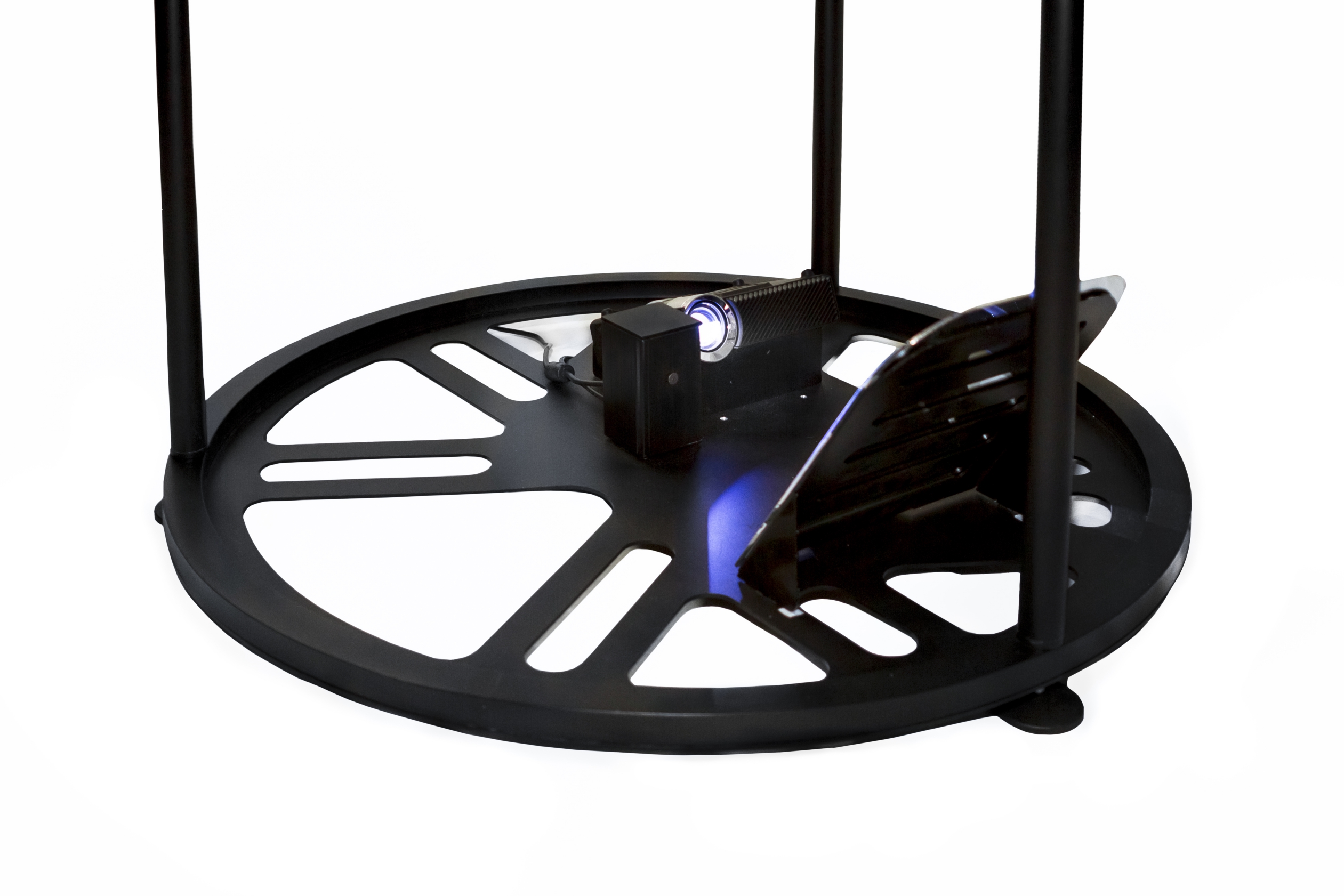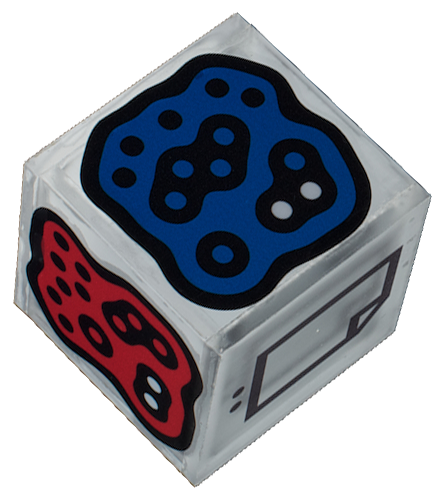 REVOLUTIONARY INTERFACE
Intuitive. Explore it and learn on the go. Physical. Physical blocks and a multi-touch display make it direct and natural to control. Visual. All musical processes are visualized in real-time. Collaborative. Several people can play it simultaneously.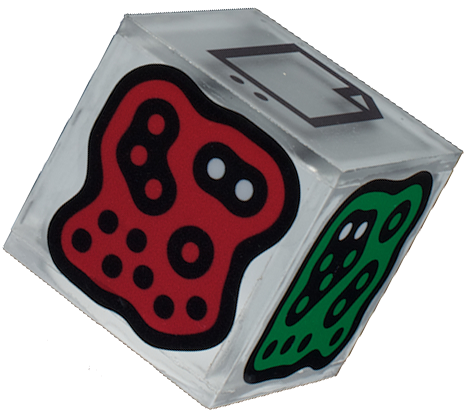 UNLIMITED SOUND
Modular. Different modules for sound generation, effect processing, sequencing and control. Flexible. Extendable effect and sound library.
READY FOR THE STAGE
Portable. Easy to transport and set-up. Robust. Can withstand heavy usage by professional musicians on stage. Compatible. Compatible with your current and future live setup.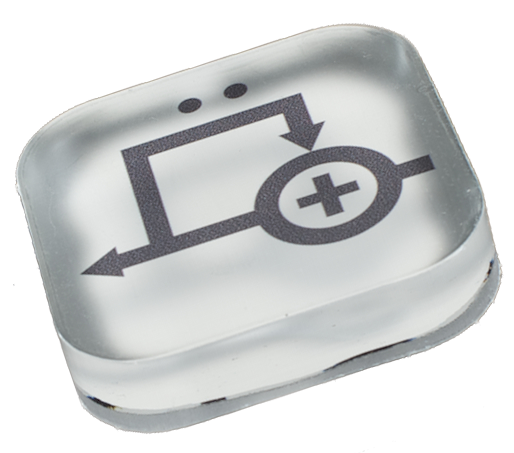 HOW IT WORKS
The way a Reactable works is deeply inspired by modular analogue synthesizers, such as those developed by Bob Moog, and brings them to a whole new level by adding completely new concepts of sampling and digital effects processing. On the Reactable the modules are tangible objects placed on a multi-touch surface and identified by the computer through fiducials. They are managed automatically based on their types and affinities and on their proximity. This allows an intuitive approach to sound creation and control and makes it easy to work with.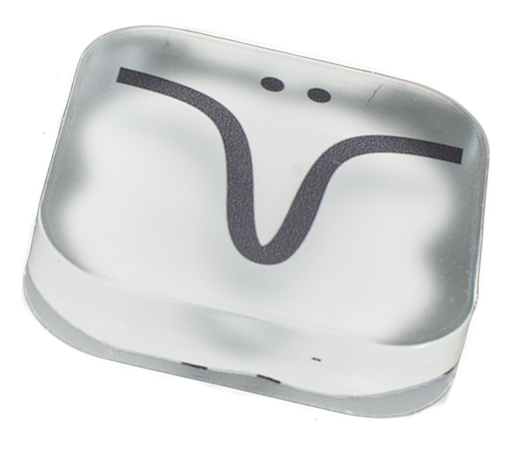 DESIGN CONCEPT
The Reactable Live! is the result of many years of research in the field of computer music and human-computer interaction. The Reactable Live! interface is clean and direct, without text lists or endless config menus, it puts the whole music creation process in the hands of the musician. Only by designing the hardware and software together could we create a completely new instrument that truly is a step ahead of anything else in the market.
Reactable Live! S6 Table Structure
Diameter: 85 cm (33.5 inches)
Height: 90 cm (35.4 inches)
Screen: Ø 68 cm (26.8 inches)
Materials
Laser cut aluminium structure
Acrylic screen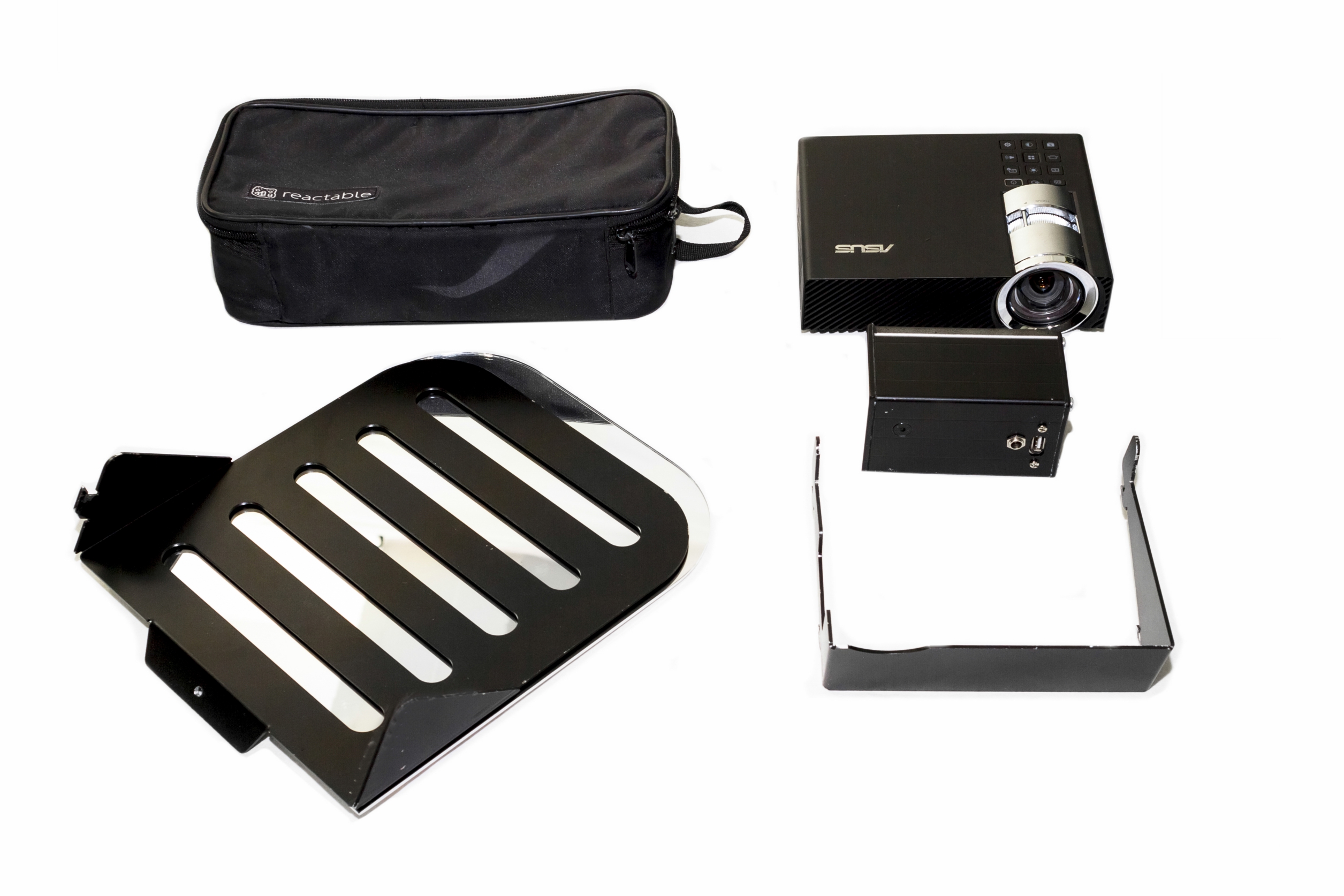 Reactable Live! S6 CORE
Connections
2 x (C13 Power connector)
100-240VAC, 50/60 Hz, 4.74A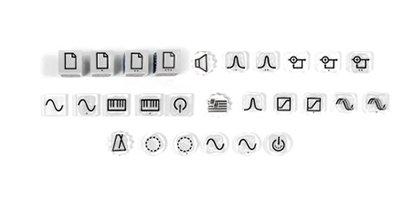 Effects and Filters
3 x Filter
3 x Delay
2 x Modulator
2 x Waveshaper
Global Controllers
1 x Song Settings
1 x Output
1 x Tonality
Generators
2 x Oscillator 4 x Loop Player
2 x Sampler
1 x Audio Input
Controllers
2 x LFO
2 x Sequencer
1 x MIDI Input
Reactable Live! S6 Structure
Diameter: 90 cm (35.4 inches)
Height: 15 cm (6 inches)
Weight (full): 18kg (40 lbs)

Reactable Live! Core & Pucks
Weight (full): 9Kg (20 lbs)
COMPUTER REQUIREMENTS
Intel Macbook or Macbook Pro
HDMI video adapter
Mac OS X 10.5 or higher
Intel processor with 2GHz or higher
2GB RAM
1GB free HD space
USB 2.0 compatible free USB port Please note: Computer not included..
SOFTWARE SPECS
File formats: WAV and SF2 (Soundfont 2)
Sample rates: 96khz, 48khz, 44.1khz
MIDI Control in/out
MIDI Tempo Sync in/out
External audio interface recommended
Please note: Runs on MacOS only..
Projector
DLP technology
Resolution WXGA (1280×800)
Brightness: 900 lumens
Contrast Ratio: 2600:1
Lamp Live (Typical): Up to 30000h .
Camera: USB 2.0 connector